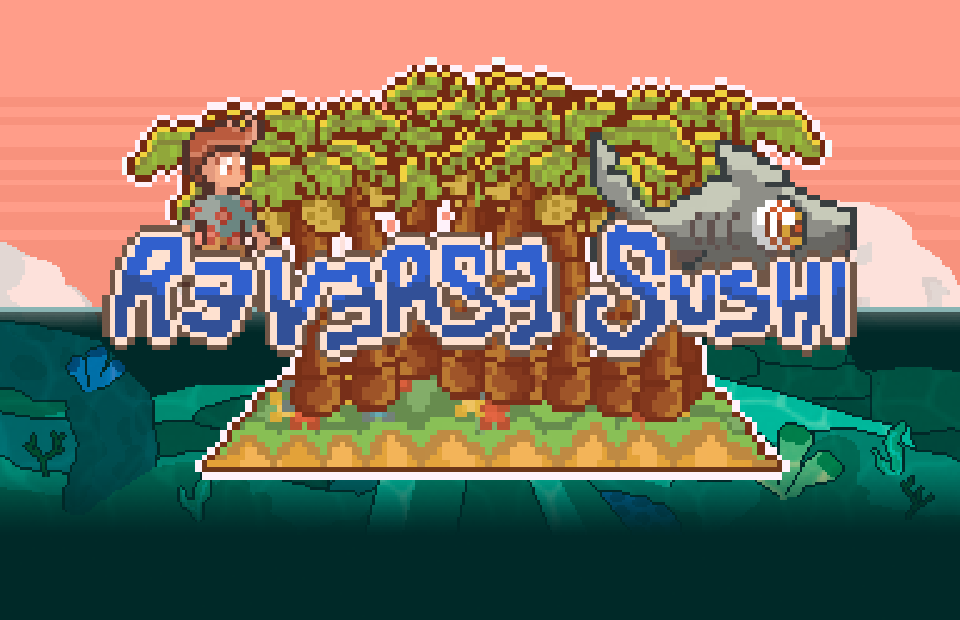 Reverse Sushi
A downloadable game for Windows
Welcome to Reverse Sushi!

What's it about?
In Reverse Sushi, the fish eat you! Grab planes and boats and shake people out of it, sending them right to their munchy death. Watch out, though! Some of the people got a nasty disease, so you better drop them on the island before your cute fishes get a taste of 'em!
Every now and then, your fish population will multiply. But beware, because the more hungry mouths to feed, the harder it gets. If all of your fish die, or 5 fish have died throughout the game, you'll get game over and have to start back at square one!
Controls
Mouse enthousiast rejoice! This entire game can be enjoyed with your mouse only. Either way, here are some handy shortcuts for you keyboard warriors out there:
R - Restart game
Space - Continue to game from tutorial screen
M - Mute audio
Credit
Adam "Papercookies" Pype - Programmer and Project Leader
Brian Wouters - Lead Artist
Faust Messely - Artist and Animator
Henri Boone - Music
Valentine Vandamme - Audio Designer
Thanks for playing!
----------------------------------------------------------------------------------------------------------
Made for Ludum Dare 40
Download
Click download now to get access to the following files: