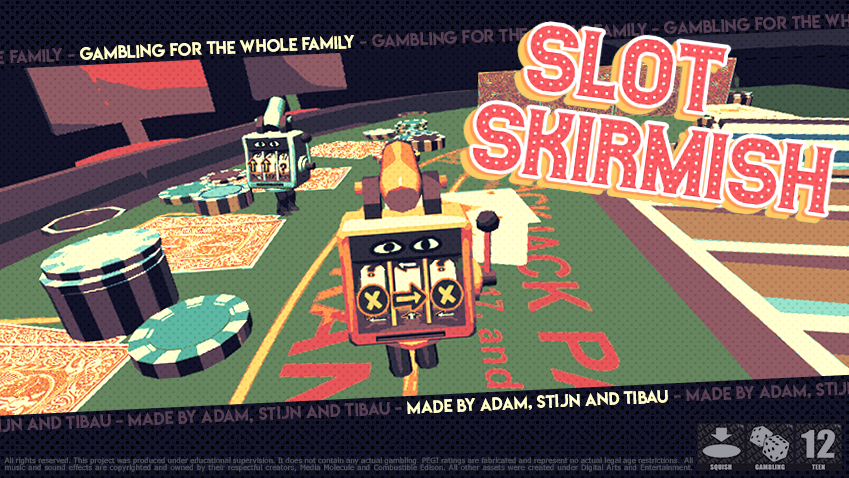 Slot Skirmish
Play as cute little slot-machine boys and battle it out in this local 4-player splitscreen versus game!

3 Casino-themed levels: Battle it out on a blackjack table, or maybe even a roulette table!
2-4 Players: Duel it out for honor or have a massive battle with all your friends!
Modifiers: No game is the same when you play with one of the 6 modifiers. Slow motion, filters, randomness,.. you name it!

At least 2 Controllers required!
Move with Left Joystick
Look around with Right Joystick
Stop Slot with Bumpers or Triggers
Taunt with B


Lead Programmer, Art - Papercookies
Designer, Programmer - Tibau Van Den Broeck
UI/UX - Stijn Mahieu
Music & Sound - Combustible Edison & MM
8th submission to Game-A-Month

Download
Click download now to get access to the following files:
Slot Skirmish v1.0.zip
31 MB