No Players Online
Added Linux Build and.. a secret?
---
The dusty VHS just got a little less dusty. This update includes:
A linux build for all you penguin folk.
A way to reset your save if you want to see the other endings.
HINT: a combination of keys that sounds like "konami"
Bug fixes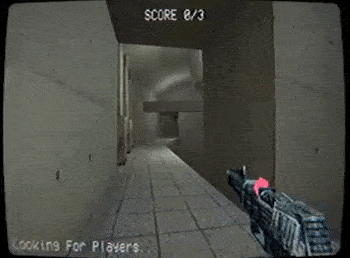 Files
NoPlayersOnline v1.1.exe
45 MB
Nov 06, 2019
NoPlayersOnline v1.1 Linux_v2.zip
56 MB
Nov 07, 2019
Comments
Log in with itch.io to leave a comment.
How do you run this? I'm fairly new to Linux, and I can't figure this out to save my life.
Right click on "NoPlayersOnline v1.2 Linux" > Properties > Permissions > Down the bottom tick "Allow file to run as a program"
Will there be V1.2 for Windows 10? I wanna try another ending but it seems there's no resetting save feature on V1.1, or it could be me have no idea what keys are sounds 'konami'. Also I really enjoyed the game and the concept is really neat!
Hey! The Linux v1.2 version is the same as Windows v1.1 Sorry if that is confusing! By konami I meant the konami code. Which is up up down down left right left right b a :)
I bought for the Linux version - unfortunately, after the Unity logo I see a VHS tape, which disappears once clicked, and then all I get is black. I can alt-tab and alt-F4 just fine, the process manager shows the game using a modest 5% CPU in this state, so not sure whats going on. The logs also don't give an obvious answer.
Very weird. I'll investigate and let you know!

EDIT: I think I figured out what's causing it. A new build will be up very soon!
I uploaded a new build. Can you check it out and tell me if it works. To download it, go back to the main game page and download "NoPlayersOnline v1.2 Linux.zip".